WHEEL AND TYRE LOOKUP
About Us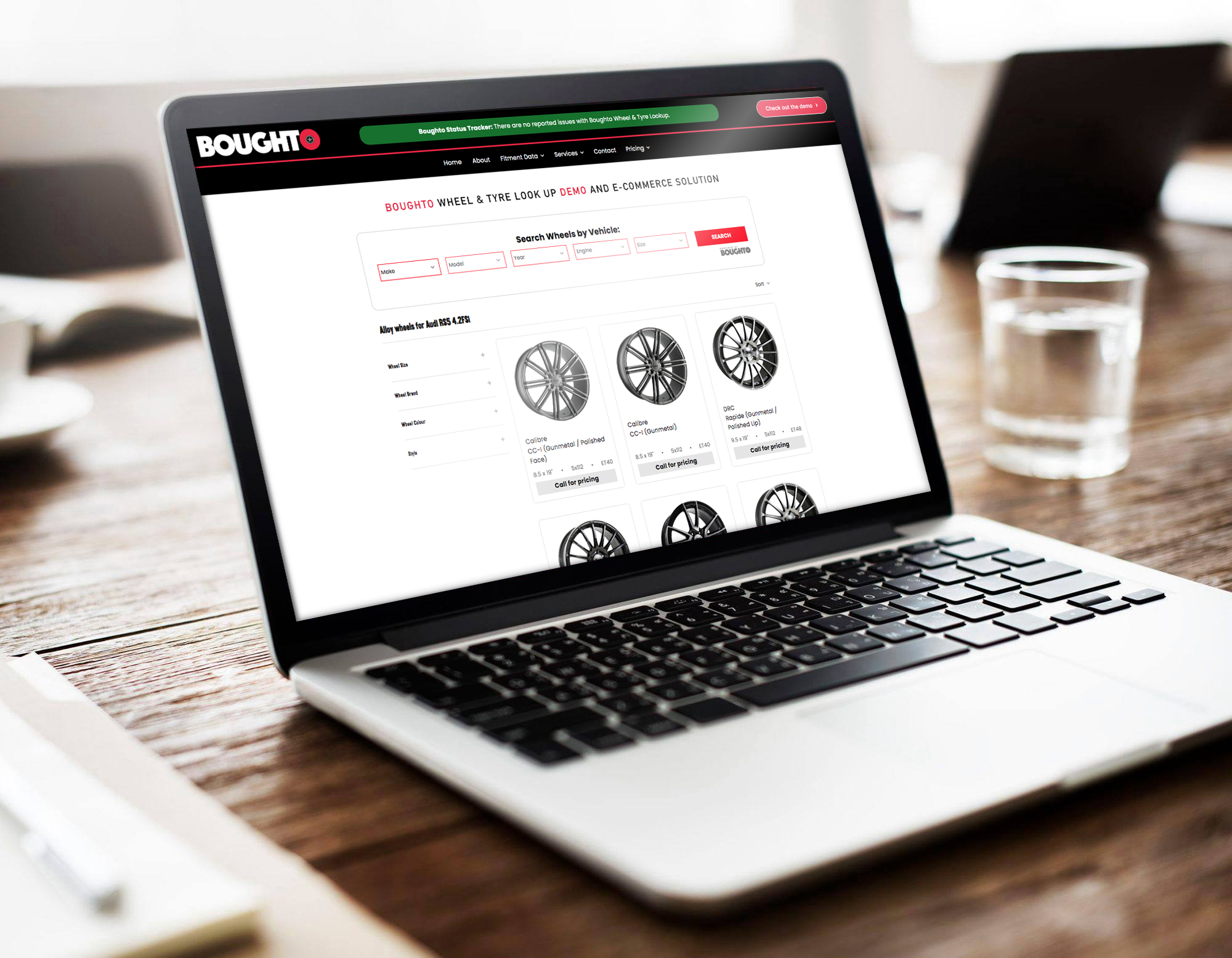 The Complete Lookup Solution
WEBSITE WHEEL AND TYRE LOOKUP SOLUTIONS
The Boughto Wheel and Tyre Lookup is a web-based application that allows users to search for the appropriate wheel and tire size for their vehicle. The look up itself is available as an off the shelf plugin, or by an API which can be integrated into an existing or new website.
Boughto is priced top be the most complete and affordable solution available. From just £150 a month you have access to a true market leading system, all inclusive. Data, look up, images, auto updates and more.
WHEEL AND TYRE LOOKUP / API FOR RETAILERS & WHOLESALER
From a little website with a tyre lookup to large, bespoke sites with vehicle lookup, VRM and TPMS. Our market leading product, 'Boughto' is an all in one, one stop plugin that makes the difficult prospect of selling thousands of wheels and tyres easy.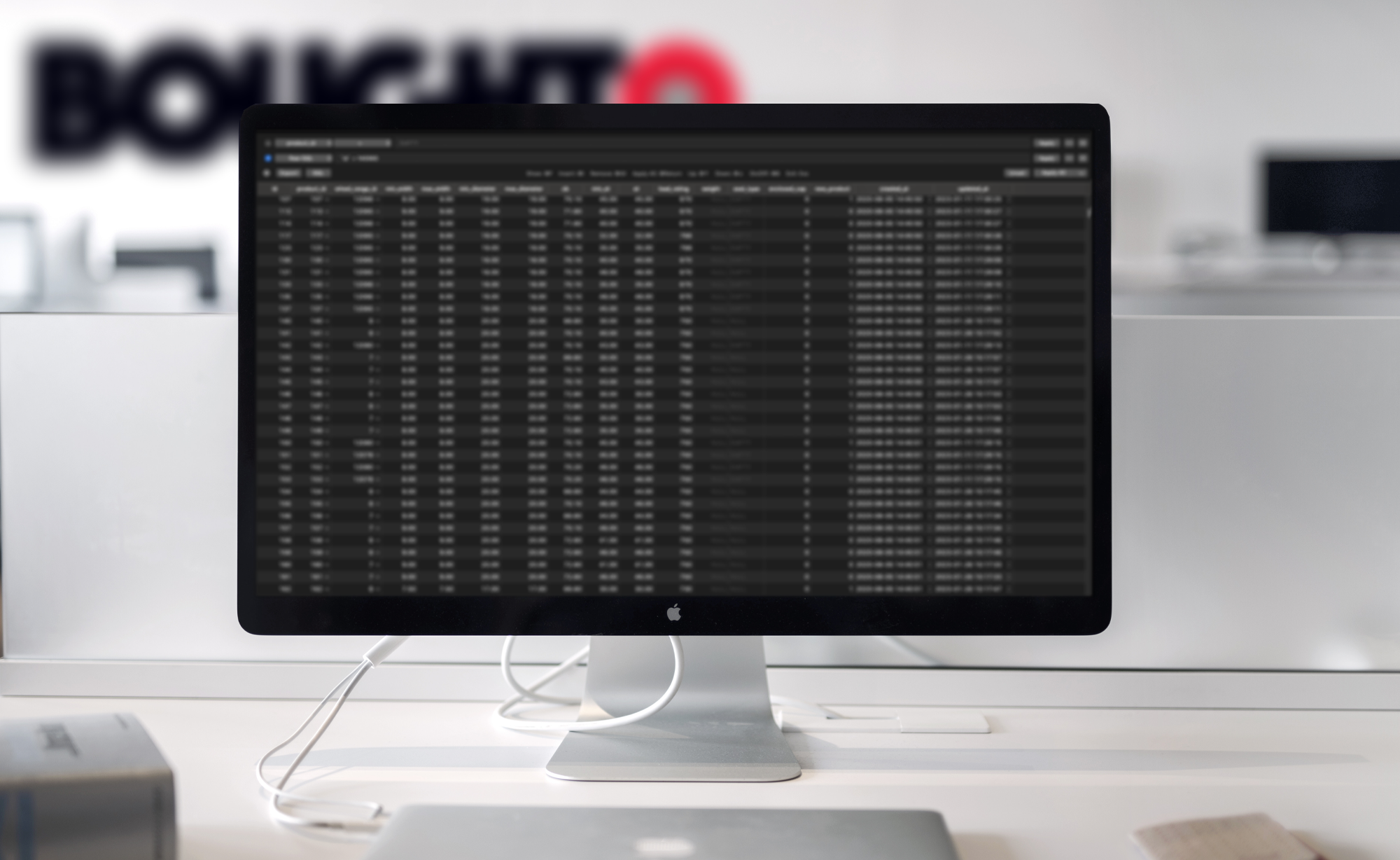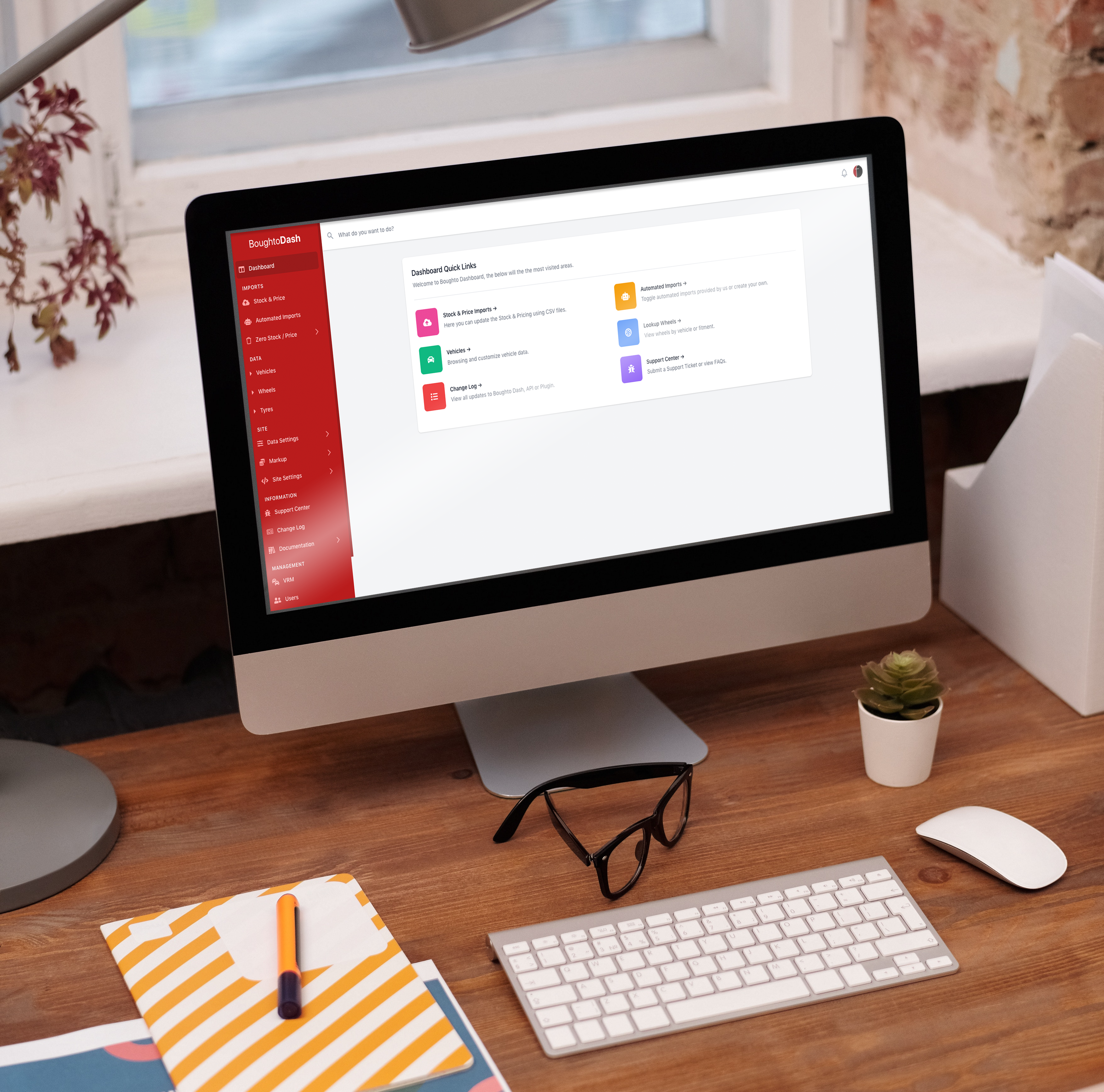 boughto dashboard
Boughto also allows dealers and retailers access to a backend system by which you can login and search for wheel by the Make, Chassis and Model of the car or the Vehicle Registration Mark (VRM), making face to face selling as easy as distance selling. We are confident this is the most comprehensive solution available.